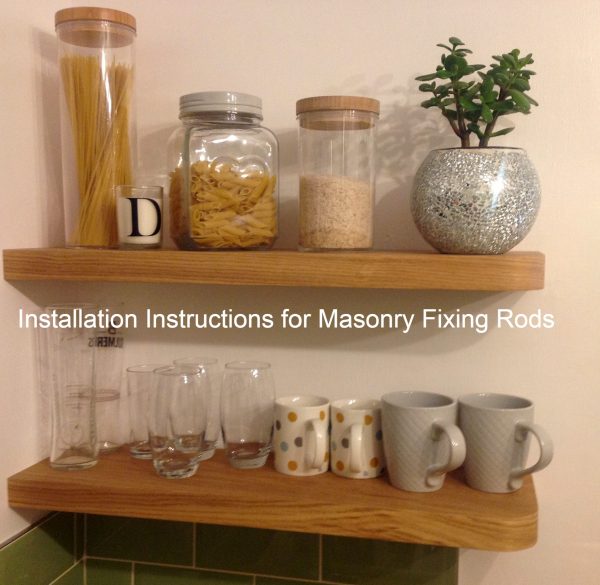 The Medio comes with two fixing options that are included in the price: the standard masonry rods and wooden batten fixings for use on plasterboard walls (these can also be used on masonry walls, so work brilliantly if your wall is a mixture of the two). The third fixing method is resin & threaded bars; you may find this a good solution if you are planning to put a lot of weight on your shelf, but it can only be used with a masonry wall and it does need a slightly higher level of DIY competence to get a good result! The resin & threaded bar fixings cost £16, which will be added to your total; the other fixings are free and you only need to select the quantity if choosing the resin & threaded bar fixings.
All of our shelves are straightforward for a DIY enthusiast to install and come with all of the fixings you'll need but you may want to consult and use a professional tradesperson for your installation.
If you have any questions about any of our products, please feel free to contact us either by calling us or emailing us via the website; we're always happy to help!